Win with Water Campaign
The information contained in this article is not intended as legal advice and may no longer be accurate due to changes in the law. Consult NHMA's legal services or your municipal attorney.
Drinking Water - A Local and Beneficial Resource
In New Hampshire, public water is a very local affair, and your involvement is a great way to enhance your personal wellbeing and community connections. This article demonstrates public water's local nature, and how being involved with your water system can be as refreshing as a cold drink on a hot day.
Water sources are local. Whether a pond, lake, or stream, or that field along the river where your wells are located, most towns own the land that contains their water source. The professionals will say "no water, no treatment." Maintaining and protecting our source water is the most crucial step to ensure an adequate, safe, and economical supply.
Water systems are local. Water treatment plants, where source water is tested and treated to meet our needs, are almost always located within the towns they serve. The network of pipes, valves and hydrants used to deliver drinking water to customers is in-the-ground local. Water systems are either stand-alone or managed under the Public Works Department, and governed by elected officials and ultimately, town residents.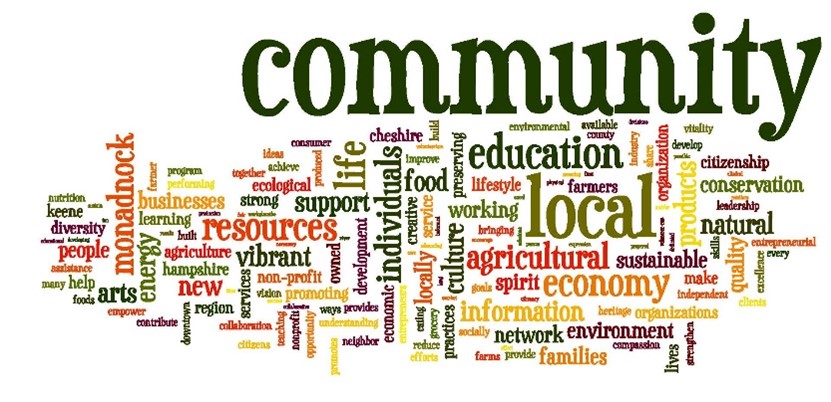 Water workers are local. Most likely, the people that produce, treat, and deliver your water are also your neighbors and fellow citizens. They tend to be modest, hardworking, dedicated, and very good at what they do. Thus, they can be as "hidden" as the infrastructure they operate. You may see them in the summer installing new piping along a road, or any time of year, day or night, repairing a broken water main. Give them a smile and a wave as you go by (and plenty of room for safety).
Water consumers are local. Most water systems serve town centers, although larger systems can extend for miles, even to neighboring communities. Roughly 700,000 New Hampshire residents use public water, delivered by over 2,000 regulated systems. Nationwide, drinking and wastewater infrastructure contributes 20% of our economic growth and is considered one of the greatest public health benefits of the 20th century.
Your tap water has come a long way through many processes and people to make it safe and affordable. Public drinking water binds our communities in essential, critical, and hidden ways. Can you imagine a day (or more) without water?
Taking an active stewardship role in your communities' water system is uplifting and rewarding, as seemingly overwhelming factors have made community connections even more important. Scrambling to pay bills, caring for your family, being pressed by the threats and uncertainty of COVID, and the beating drum of dissidence and strife in the news erode our sense of trust and wellbeing. Actively caring for each other – our families, friends, and neighbors – relieves these stresses and builds a shared sense of strength and purpose.
It is easy to have a meaningful role in your local water system. Consider the following ways to become an active water steward:
Contact your Water Department to learn where your water comes from.
Advocate for local land use rules that protect your water source.
Support equitable water rates that ensure your expected level of service, including both infrastructure investments and staffing needs.
Consider a Great Career for Great People in the drinking water industry!
We wish you good fortune in being part of the system that provides your town with clean, safe, and affordable water. Please contact Boyd Smith, President and CEO of the NH Water Works Association if you have any questions about water stewardship in your community.