We Are All In This Together!

We all have the same common goal of representing the best interest of the residents of the great state of New Hampshire.
Through our partners at the DMV, Secretary of State – Elections, Agricultural – Animal Licensing, Vital Records – Births/Deaths/Marriages/Divorces. Working together we are able to protect our citizens throughout the course of their lives! We are with them from birth (birth certificates) driver's license Information and registering cars, registering to vote and voting, marriage licenses and marriage certificates, registering their pets, and holding their hand when death certificates and assistance is needed at the end of life.
That's a Town and City Clerk's Amazing World … You have to be a multi-tasker and be able to welcome constant change of plans and interruptions too. You never really know what a day will bring!
The position of town and city clerk is certainly not for the weak of heart. Our position requires heart, intelligence, quick decision-making, perseverance, patience, leadership skills, and often a strong back bone.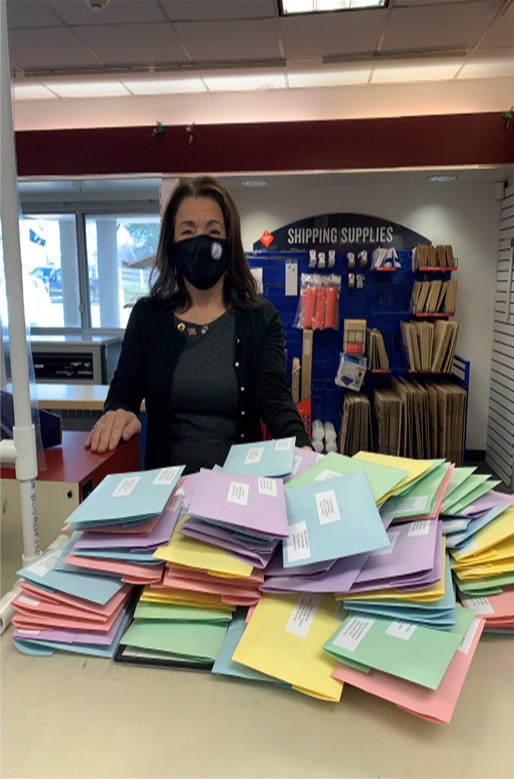 Sherry Farrell, Londonderry Town Clerk
---
Special Message from Sandra Rowe, President, Interware Development
Interware Development would like to extend our deep appreciation to town and city clerks for the vital services they perform, their dedication to communities, and for their willingness to adapt with innovative technology. For over 25 years, Interware has been fortunate to have the immensely rewarding experience of working closely with clerks across New Hampshire in their daily work. We are continuously amazed by their passion, resilience, and ability to persevere through challenging times.
Clerks play a critical role in transforming government services and providing new ways to serve their citizens, a talent that was particularly exemplified during the COVID-19 pandemic. They quickly adapted to new technologies, transforming their daily operations and responsibilities to better, and more safely, serve their citizens. As clerks make use of drop boxes and credit card payments over the phone, Interware worked closely with them to bring more online
services to their communities.
Interware was founded with a mission of making government more efficient for all of us. Our passion and commitment to this mission continues to grow with the deep relationships we have formed with our clerks and our immense appreciation for the work they perform. We are truly fortunate to be partners with our local government by creating innovative solutions that aid the daily processes of clerks across the state. We want to take this opportunity to acknowledge
and extend our sincere gratitude to the town and city clerks across New Hampshire for their contributions!