Sunshine Week - March 12-18, 2023
The information contained in this article is not intended as legal advice and may no longer be accurate due to changes in the law. Consult NHMA's legal services or your municipal attorney.
---

Did you know that when the United States signed the Freedom of Information Act into law in 1966, it was the third country in the world to do that?
Sunshine Week is in the week of March 16 to coincide with the National Freedom of Information Day, which occurs on the same day. This year, it takes place from March 12 to 18.
Sunshine Week raises awareness of the importance of open government and promotes dialogue on the impact of excessive official secrecy. Public discussions on open government with participants, including nonprofits, schools, civic groups, and media organizations.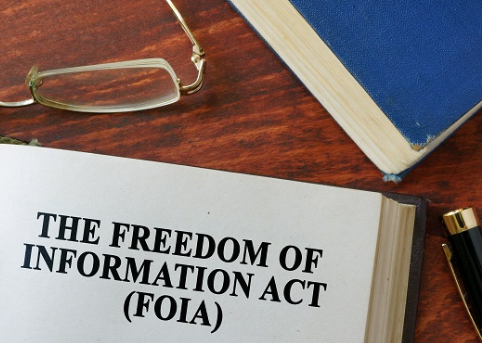 The Freedom of Information Act is a legal instrument that offers citizens and journalists access to information and documents controlled by the United States government, furthering government transparency. The idea of such an act dates back to 1952, when John Moss of Sacramento, California, was elected to Congress. It was during the Cold War when the government was secretive. Moss began campaigning for openness in governance when he was denied access to information he needed to investigate employees' sacking cases. The government claimed they dismissed the individuals for being communists.
In 1955, Moss became the chairman of a congressional subcommittee on government information. Using his new post, Moss held hearings on government transparency and investigated cases of government withholding information. He tried to bring the Freedom of Information Act to Congress but had no support from anyone in his party, the Republicans. However, he had a massive support base among editors, journalists, educators, and scientists. A decade later, Moss finally found a co-sponsor in the person of Donald Rumsfeld, a young representative from Chicago, Illinois. That was during President Lyndon B. Johnson's regime, who was also in direct opposition to the bill. In 1966, the FOIA successfully passed in the Senate and the House.
On July 4, 1966, President Lyndon B. Johnson signed the FOIA into law without a public event. Still, he released a signing statement that did say, "I sign this measure with a deep sense of pride that the United States is an open society."
Source: www.Nationaltoday.com; a website dedicated to keeping track of holidays and special moments on the cultural calendar. Copyright by National Today.