The Rise in Behavioral Health Concerns Due to COVID-19 and Where to Find Help
The information contained in this article is not intended as legal advice and may no longer be accurate due to changes in the law. Consult NHMA's legal services or your municipal attorney.
Since the onset of the COVID-19 pandemic, the stay-at-home efforts that began in March, and the ongoing reopening and return-to-work/school initiatives, there has been a multitude of changes in the landscape of our work lives, our home lives, and our communities. The smallest to the most profound changes and losses brought about by this virus have caused an uptick in people's stress levels and mental health concerns.
One Pandemic, Many Different Experiences
As a colleague of mine says, "We're all in the same storm, but we're in different boats." That is, the impact of the pandemic differs for each person and family. Some individuals may be only minimally impacted; they are able to work remotely, they are healthy, and the most significant change for them might be that they eat out less and see fewer friends and family. Others have felt the deeper sting of the pandemic: Some have lost loved ones during this time and were unable to be at their side in their final moments; others have lost their livelihoods and are struggling financially, and some have worked throughout the pandemic but in constant fear of catching the virus at their workplace. Childcare and other resources are less available; social isolation for some may mean being trapped with an abusive spouse/partner or parent.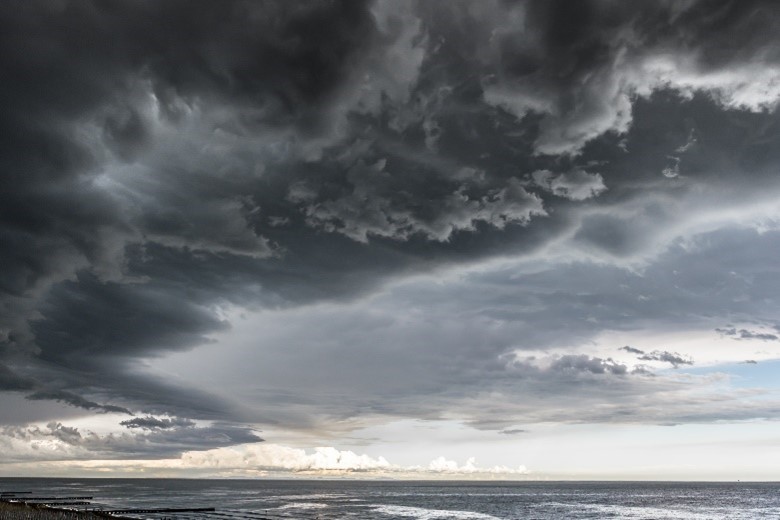 Regardless of which "boat" you find yourself in, all of us are vulnerable to heightened stress and/or mental health issues during such a challenging time. Your mental health is part of your overall well-being. It impacts how you feel, the way you act, and how you think. It plays a role in how well you cope with your stressors, how you relate to others and the decisions you make in difficult times. Stress related to COVID-19 can involve worry and fear about your own health and that of loved ones. It can disrupt eating and sleeping patterns, cause difficulty concentrating, make you short-tempered with those around you, compromise your physical health, and impact your mental health.
COVID-19's Far-Reaching Impacts
At LifeResources Employee Assistance Program (EAP), we have seen firsthand the impacts of this pandemic on mental health here in New Hampshire. We have been experiencing an increase in calls from people seeking counseling support for anxiety, depression, and strategies for stress management. Some callers are concerned about interpersonal dynamics in their family or with their co-workers. Some callers indicate that family tension has developed just because of their limited interactions with others outside their home/family, or strife in the home or neighborhood resulting from differing opinions and practices on mask-wearing and social distancing. We have seen an increase in calls from individuals concerned about returning to work as they witness inconsistent messaging and adherence to health and safety protocols. In other instances, individuals who are calling LifeResources seek help simply to improve their mental well-being and enhance their personal growth.
These increased requests for help reflect a nationwide trend that ongoing worry and stress related to the pandemic are having a negative impact on people's mental health. Anxiety and depression are on the rise, as are substance use disorders, post-traumatic stress disorder (PTSD), and suicidal thinking, according to recent Kaiser Family Foundation Health Tracking Polls. Isolation and social distancing, loss of social supports, economic upheaval, grief, ongoing uncertainty, and other factors can often push people beyond their ability to cope in healthy ways. Individuals with pre-existing mental health concerns (bipolar disorder, clinical depression, generalized anxiety disorder, schizophrenia, etc.) are especially vulnerable to the current climate of stress.
Where to Find Help
If you or someone close to you are living with mental health issues and you notice a worsening of symptoms, it is important to seek help. LifeResources EAP is available to employees (fulltime
and part-time), and retirees of Member Groups that offer HealthTrust medical coverage as well as their household members and dependents up to age 26. They can call the EAP at 800.759.8122 to be connected to a licensed counselor by phone, video or in person. They can also access online resources through the EAP's robust, frequently updated website by logging in to their account on HealthTrust's Secure Enrollee Portal and clicking on the LifeResources button. Services for financial and legal help, and resources for juggling work/life challenges are also available.
For employers, the EAP offers management trainings as well as trainings they can provide to their staff on subjects including stress and resiliency, workplace health and safety, and overall wellness. Employers at HealthTrust Member Groups that offer medical coverage can log in to their account on the Secure Member Portal to access the LifeResources Training Catalog for a full list of trainings available.

Lisa Maloney, M.A., is an Account Manager at LifeResources Employee Assistance Program.
Disclaimer: The content of this article is intended to be informational and does not constitute professional health advice or an endorsement of the resources mentioned.
Keep These Resources Handy!
There are also many good national resources available to anyone, including those listed on this page. Remember, no matter what "boat" you're in, help is only a phone call, text, or mouse click away.
Find a health care provider or treatment for substance use disorder and mental health:
Get immediate help in a crisis:
Crisis Text Line also provides free, 24/7, confidential support via text message to people in crisis when they text HOME to 741741. A live, trained Crisis Counselor receives the text and responds, all from our secure online platform. For more information go to https://www.crisistextline.org/.