NATIONAL CIVIC LEAGUE: Truth, Racial Healing, & Transformation
The information contained in this article is not intended as legal advice and may no longer be accurate due to changes in the law. Consult NHMA's legal services or your municipal attorney.

The Fall Edition of the National Civic Review features five policy briefs created by Healing through Policy: Creating Pathways to Racial Justice. The new initiative—a collaboration between The National Collaborative for Health Equity, The American Public Health Association, and The de Beaumont Foundation—seeks to provide evidence-based policies and practices for communities seeking to advance health, racial equity, and justice.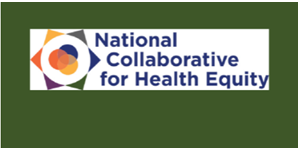 By Gail C. Christopher
NCHE is proud to partner with the National Civic League in presenting a special issue of the National Civic Review adapted from the policy briefs that were the foundation for Healing Through Policy. The briefs derive from the Truth, Racial Healing and Transformation (TRHT) work started in 2016 by the W. K. Kellogg Foundation (WKKF). We engaged 176 civic leaders, scholars and practitioners to help design implementation strategy for the TRHT, which I envisioned while serving as a WKKF Senior Advisor and Vice President. TRHT helps communities embrace racial healing and uproot conscious and unconscious beliefs in the hierarchy of human value that fuels racism.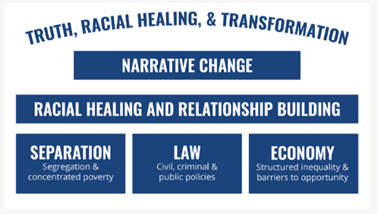 The TRHT framework empowers transformative approaches to community-based healing and supports the pursuit of actionable change. Narrative Change and Racial Healing and Relationship Building are the foundational pillars for all TRHT work, while the remaining three pillars address how America has sustained racial hierarchy for centuries and outline a path forward to jettison structural and systemic racism. These pillars are: Separation, the Law and Economy. The concept of narrative change, in particular, plays significant conscious and unconscious roles in shaping the perceptions and actions throughout our society.
To access this edition, go to https://www.nationalcivicleague.org/national-civic-review/issue/fall-2021-volume-110-number-3/ where you will be prompted to enter your unique access code: NHMA21.
Gail Christopher, an award-winning social change agent with expertise in the social determinants of health and well-being and in related public policies, is Executive Director of the National Collaborative for Health Equity.