The Corigen Medication Safety Program: Personalized Medicine for Safe, Effective Drug Prescriptions
The information contained in this article is not intended as legal advice and may no longer be accurate due to changes in the law. Consult NHMA's legal services or your municipal attorney.
Medications don't work the same for everyone. An individual's unique genetic makeup, health conditions, and lifestyle are all factors in how they will respond to a particular medication.
The Corigen® Medication Safety Program, available through HealthTrust and provided by Coriell Life Sciences (CLS), uses the science of pharmacogenomics and DNA analysis to take a personalized approach to prescribing medications. This voluntary and confidential program can help providers tailor treatment to an individual's genetic makeup, medical conditions, medications, and lifestyle. Participants in the program can find out if medications they take now or could take in the future are identified as being safe and effective for them, potentially reducing their risk of side effects and adverse reactions and improving how they feel every day.

How Does the Program Work?
Individuals enrolled in a HealthTrust medical and prescription drug plan* are eligible to participate in the program at no cost to them. They enroll in the program online and if they qualify, they are sent a test kit. Then they follow the simple directions in the kit to provide a saliva sample and return it in the included prepaid mailer for secure pharmacogenomics testing.
The analysis reveals how the individual's DNA and lifestyle factors such as age, medical conditions, and food and drink consumption impact their response to medication. A CLS pharmacist trained in pharmacogenomics reviews the results and works directly with individuals and their providers to identify recommended changes to medication regimens based on what the science says is safe and effective for those individuals.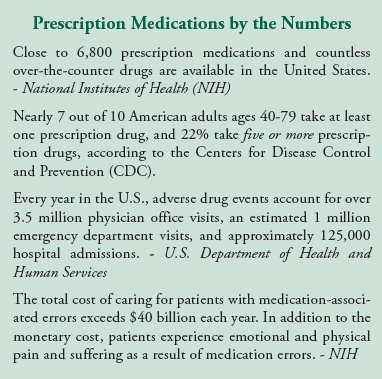 Keeping Information Secure
Participation in the Corigen Medication Safety Program will not impact an individual's health coverage or health benefits. Neither HealthTrust nor the individual's employer will receive the results of their DNA testing. The DNA testing results are confidential and maintained securely, just like any other medical record, in accordance with the Health Insurance Portability and Accountability Act (HIPAA).
More information about the Corigen Medication Safety Program and resources to share with their staff are available to HealthTrust Members in the Secure Member Portal (SMP) on the HealthTrust website.
This innovative and valuable program is available as part of HealthTrust's commitment to providing the resources covered individuals need to achieve and maintain optimal health so they can make the most of every day.

*Note: Enrollees in a Medicomp Three plan that does not include prescription drug coverage are not eligible for the Medication Safety Program.
Krista Bouchard is a HealthTrust Wellness Advisor.