The New Hampshire Office of Strategic Initiatives – Planning Division: Where We Came From and What We Do
The information contained in this article is not intended as legal advice and may no longer be accurate due to changes in the law. Consult NHMA's legal services or your municipal attorney.
As many of you already know, the Planning Division of the Office of Strategic Initiatives (OSI) provides varied planning-related assistance and resources to local land use boards and citizens across all of New Hampshire. However, it may surprise some to learn that planning at the state level officially began more than 85 years ago when the State Planning Board was created in 1933. Here's
a quick history of planning at the state level, followed by a reminder of some of the resources that the OSI Planning Division provides today.
The State Planning Board (1933 – 1935)
At its inception in 1933, the State Planning Board was the first such board in the nation. Originally comprised of seven private citizens and six state officials, it was tasked with bringing together various state agencies and to provide a central medium for cooperation between state departments and between various federal, local, and private stakeholders or improved development of the state. These core functions remain alive and well today in OSI's current roles and responsibilities.
The State Planning and Development Commission (1935 – 1961)
In 1935, the State Planning Board was merged together with the State Development Commission into a new body known as the State Planning and Development Commission, consisting of five members appointed by the Governor. In part, the purpose of the State Planning and Development Commission was to:

• Prepare a comprehensive plan for the orderly development of the resources of the state, including agriculture, industry, and recreation;
• Foster city, town, village, and regional planning;
• Encourage coordinated planning by agencies of the state government; and
• Represent the state in national and interstate regional planning undertakings.
Interestingly, the Commission divided the state into six regions, formed by grouping towns together based on similar geographic and economic characteristics. While these regions pre-dated the Regional Planning Commissions as we know them now, their creation highlights the historic importance of intrastate dialogue in New Hampshire planning and community development.
Department of Resources and Economic Development (Early 1960s)
The Commission was abolished in 1961 with all its powers and duties being transferred for a short time to the Department of Resources and Economic Development (DRED).
Office of State Planning (1960s – 2003)
During the term of Governor John King, in the mid- to late-1960s, DRED's planning division became an independent department answerable to the Governor and known as the Office of State Planning (OSP). Mary Louise Hancock served as the OSP director from 1960 to 1976 and was the first woman in America to serve as State Planning Director. State planning staff increased to address the full range of community and state planning issues, including supporting Regional Planning Commissions.
During the early 1980s, a time of fiscal constraint reduced funding to OSP and a smaller staff was only able to provide basic services despite substantial need for planning assistance and coordination. That changed later in the decade and staffing peaked in the late-1990s with 36 planning staff and 7 support positions. In 2003, OSP experienced significant programmatic changes. In 2003, the Governor's Office of Energy and Community Services was eliminated and its programs were transferred to other agencies with a majority going to OSP. At the same, various federal
programs administered by OSP were also moved to other state agencies including the Community Development Block Grant program, which was transferred to the Community Development
Finance Authority. OSP was then renamed the Office of State Planning and Energy Programs.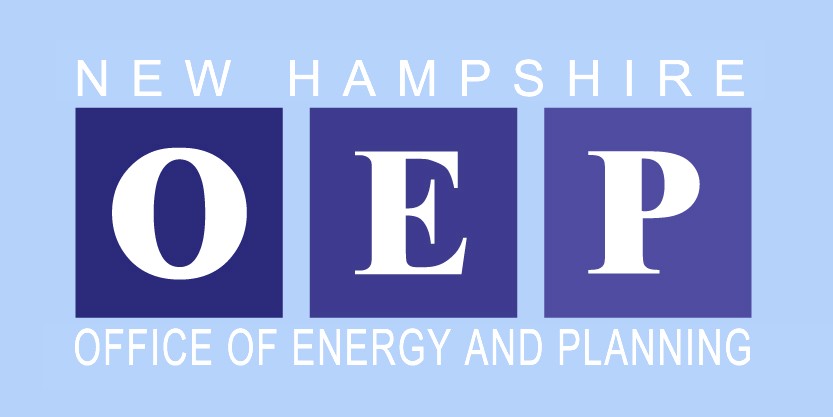 Office of Energy and Planning (2004 – 2017)
In 2004, the Office of State Planning and Energy Programs was renamed the Office of Energy and Planning. 2004 legislation transferred the state coastal zone management program and the estuaries project to the Department of Environmental Services. Also in 2004, OEP officially became the state's coordinating agency for the National Flood Insurance Program. Following the 2003/2004 reorganization, seven planning staff remained where once more than forty had been just five years prior. OEP planning staff continued to provide assistance and resources for its remaining programs, which included the municipal and regional assistance, state data center, geographic information systems, floodplain management, and conservation land stewardship.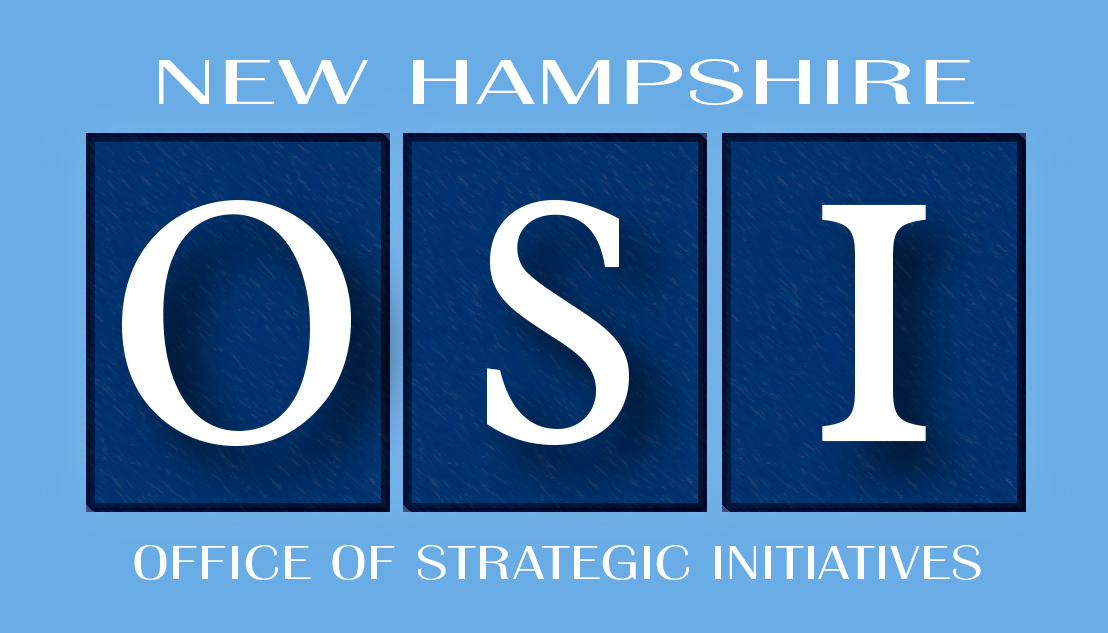 Office of Strategic Initiatives (2017 – Today)
In 2017, the Office of Energy and Planning was formally renamed and the Office of Strategic Initiatives came into existence. Other than the name change, OSI's Planning Division continues
to provide the same services and resources that were available when the office was known as OEP. Please remember that OSI is here for you. Whether you are a municipal or elected official, a local land use board member, or a member of the public, OSI can serve as a valuable resource for planning-related information. OSI operates the following programs, with just some of our specific services identified below.
Municipal and Regional Planning Assistance
• Provides technical assistance to state and municipal officials, local board members, and members of the public on land use development and municipal planning matters. This includes publishing
annual updates to OSI's Planning Board and Zoning Board of Adjustment handbooks.
Floodplain Management Program
• Serves as the state coordinating agency for FEMA's National Flood Insurance Program (NFIP) and provides technical assistance related to floodplain regulations, floodplain mapping, and flood insurance.
• Conducts floodplain management- related outreach, workshops, and trainings throughout the state to various stakeholders and provides information and updates through its quarterly newsletter, Flood Lines.
Conservation Land Stewardship (CLS) Program
• Monitors and stewards conservation easements acquired through the Land Conservation Investment Program (LCIP), and additional easements in collaboration with other state agencies, to
ensure that the State is meeting its legal obligations to permanently protect these conservation resources.
State Data Center
• Conducts annual municipal building permit and group quarter surveys for use in the annual population estimates and housing supply report. Using such data, conducts the annual calculation of
population estimates at the state, county and local level.
• Assists in the dissemination, promotion, and interpretation of information and data produced by the U.S. Census Bureau including information about the 2020 census to state, regional and local
governments, and to the general public.
Geographic Information Systems (GIS)
• Maintains and updates GIS data layers, including a recreation dataset, water access datasets, telecommunications facilities, and political districts, including city ward boundaries.
For more information, please peruse our website here: https://www.nh.gov/osi/planning/index.htm. And always feel free to call or email us with questions.
Michael Klass is Principal Planner with the New Hampshire Office of Strategic Initiatives (NHOSI). Michael can be reached by phone at 603.271.6651 or by email michael.klass@osi.nh.gov.